As a foster parent, you will temporarily support and nurture children from newborns through to the age of 18 who for whatever reason, are unable to live with their biological families. You will play a crucial role in providing them with stability, safety, and a sense of belonging.
WHAT DO I NEED TO PROVIDE?
You will provide daily care and supervision to your foster child or children. You'll also provide them with a safe home, supportive environment, parental role modeling, along with acceptance, warmth, and respect.
WHAT KIND OF FOSTER CARE IS RIGHT FOR ME?
Foster children can be babies, young children, siblings, or teenagers. Each foster child will be matched to suit the skill level and time commitment of the foster parent and some may require specialized care.
FULL-TIME FOSTER PARENTING
As a full-time foster parent, you'll temporarily take on the care of a child, up to the age of 18, who for any number of reasons can't live at home with their biological families. You'll support and nurture them, with the goal of returning them to their biological families wherever possible.
Kinship carers are relatives or someone who already has a significant, pre-existing connection to the child. Whenever possible, child placement within the family is prioritized.
As a respite care provider, you'll take in children for a weekend, a week or at regular intervals, to give their full-time foster parents a break. In an emergency, you'll provide a child or young person with somewhere to stay on  short notice, even for just a few nights. You'll provide much-needed stability at a critical time in a child's life. All respite providers are licensed for ages birth to 18 and must be available at least one weekend per month.
When providing care to indigenous children or children with diverse ethnic backgrounds, you will support those children by retaining their cultural identity through cultural practices and connection with their band, while understanding the historical, intellectual and entrepreneurial contributions of their people group
WHO CAN I TURN TO FOR HELP?
Social workers, teachers, medical professionals, foster mentors and other foster parents will 
support
you through every step of your journey as a foster parent or kinship family. It takes a village to raise a child – and you will never be alone on this life-changing path.
There's no such thing as the "ideal foster parent." Foster parents come from every cultural and ethnic background; and can include single or common-law couples, same-sex couples, homeowners or renters, or even retirees. There are so many misunderstandings about fostering, so we'd like to debunk some of those myths here.
MYTH: YOU HAVE TO BE MARRIED AND RICH TO FOSTER
Truth: You can be single, a renter and on a modest income and still be a foster carer. The most important requirement is that you have space in your home, warmth in your heart, and time in your lifestyle.
MYTH: A FOSTER CHILD MEANS CONSTANT STRESS
Truth: Every foster child has individual strengths and challenges. By matching each child to the ability, experience, and comfort level of their foster parent, we make it easier and more rewarding for everyone.
MYTH: FOSTERING WILL BE FINANCIALLY COSTLY
Truth: As a foster parent, you'll receive a per diem and even allowances for major fees to cover all the child's expenses. We make sure you can provide them with everything they need, without spending any of your finances.
ARE YOU ELIGIBLE TO BE A FOSTER PARENT?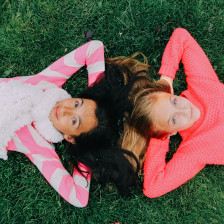 LEARN MORE ABOUT THE DIFFERENCE YOU CAN MAKE!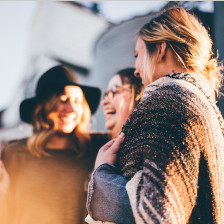 HEAR FROM OUR COMMUNITY OF CAREGIVERS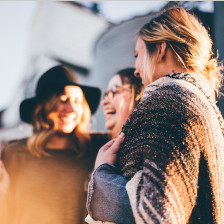 HEAR FROM OUR COMMUNITY OF CAREGIVERS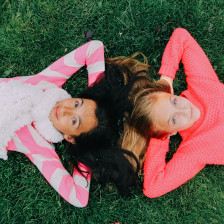 LEARN MORE ABOUT THE DIFFERENCE YOU CAN MAKE!
ARE YOU ELIGIBLE TO BE A FOSTER PARENT?